Dr. Dana (Moffenbier) McLaughlin
Dr. Dana was born and raised in Aberdeen, South Dakota. She graduated with a B.S. in Biology from Creighton University in Omaha, Nebraska. During her last two years as a student at Creighton University, she began work at Family Eye Care Center under owner Dr. Barry Jose. Her job duties included pre-testing patients, contact lens training, special testing, and office work. Dr. Dana gained a solid understanding of what the optometry profession entailed and how an office operated. She also met her future husband, Dr. Michael McLaughlin, who was a dental school student at Creighton University at the time.
Dr. Dana graduated summa cum laude in 2004 with her Doctor of Optometry from Northeastern State University College of Optometry and received the following distinctions: Academic Achievement Award, Clinical Excellence Award, Beta Sigma Kappa International Optometric Honor Society, and Gold Key International Optometric Society.
Continuing her clinical education, Dr. Dana completed a one-year primary care residency at the Northern Navajo Medical Center in Shiprock, New Mexico under the direction of Marshall B. Ketchum University in Fullerton, California. After completing the residency program, Dr. Dana worked for two years in private practice optometry in Farmington, New Mexico.
After her family's move to Salem, Oregon in 2007, Dr. Dana has worked part-time in both private practice and commercial optometric industries. She is thrilled to be operating her own independent optometric practice. Dr. Michael continues his career as a dental officer with the U.S. Public Health Service at the Chemawa Indian Health Clinic in Salem.
Dr. Dana and Dr. Michael have traveled to Haiti together and separately on multiple trips to provide eye care and dental care. They served for three years as founding board members for Project Living Hope, a non-profit organization which provides support to Haiti. They have three children and spend much of their time supporting and following their kids' endeavors as string and vocal instrumentalists, and athletes.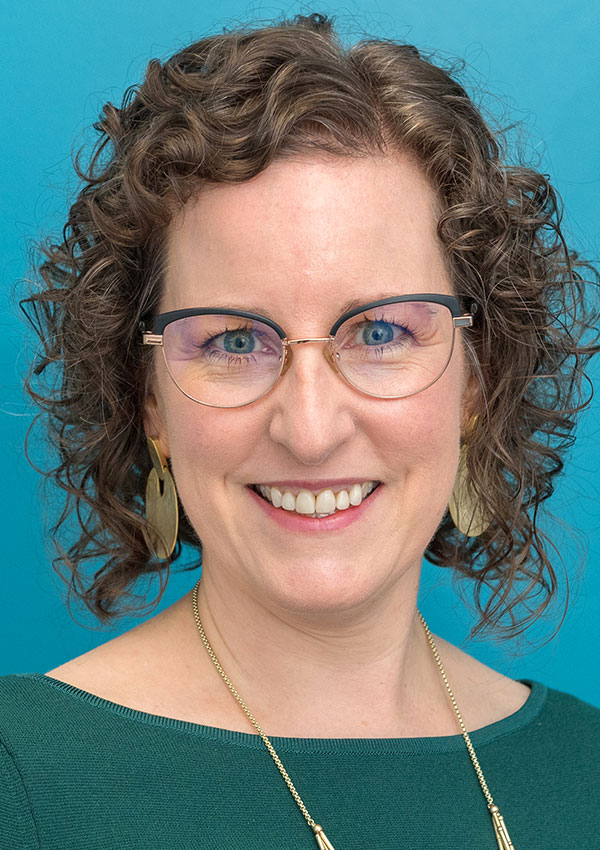 Michael Williams
Michael has enjoyed multiple facets in eye care from retail, business management, lab production of eyeglass fabrication, patient care, eyeglasses dispensing, and many other services that are rewarding for him. He looks forward to serving your eye care needs, as he's been proud to provide high-quality care and services for over 30 years. Michael never would've thought when he walked into the new Lencrafters when they entered the marketplace in Van Nuys, California that it would be a career for life! He looks forward to assisting you and your family in attaining the best possible "Vibrant Vision" a patient can receive. Dr. Dana McLaughlin and Micheal welcome you to Vibrant Vision + Optical where they look forward to seeing you soon, and hope to enhance your quality of life for years to come!
Kendra Cauley
Kendra has been with Vibrant Vision + Optical since September 2020, and loves working with people. She has worked as a receptionist for the past several years, and prior to that worked as a care giver to disabled and elderly patients. Kendra enjoys welcoming patients, providing a friendly atmosphere, conversing with people and making personal connections with patients. Having worked in medical offices previously, she is now excited to see what she can learn in the optical world!
Shirley Moffenbier
Shirley is Dr. Dana McLaughlin's mother. She retired after 40 years as an administrative assistant for the U.S. Department of Labor in the Veterans Affairs division. She has enjoyed being an integral part of her grandchildren's lives during her retirement. Shirley serves as receptionist and insurance processing coordinator for Vibrant Vision + Optical.
Our Community Involvement

Project Living Hope is a private, non-profit organization with the intention of empowering Haitians to build a better Haiti. The organization serves Haiti through job skills training, community development, athletics, and disaster preparedness. All these initiatives help Haiti to become a self-sustaining nation. Learn more about Project Living Hope and join Vibrant Vision + Optical in supporting this amazing outreach.